MGIHA 2018 Spring League registration now open.
2018 GIRLS SPRING LEAGUE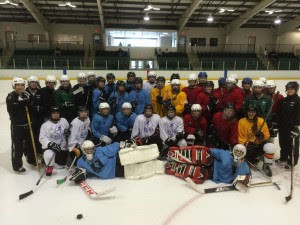 If you are in high school or 8th grade and have at least 25 hours of organized ice hockey experience, please join us for girls spring league.
1. Four teams playing eight games each at the Family Ice Center in Falmouth.
2. Sunday April 8th through Sunday June 10th (excluding April 15 and Memorial Day).
3. 1-hour games with referee.
4. Registration fee is $150 ($75 for goalies).
5. Players will be matched with their teammates/schools.
MGIHA, P.O. Box 15005, Portland, ME 04112.
Alex Agnew, Secretary
Maine Girls Ice Hockey Association
207-450-5363 mobile